UFOs are a regular sight at the village weekly tamus (open-air markets) in Sabah.
Well, they aren't actually UFOs but tarts that are shaped like an imaginary flying saucer from another world. For those from Sabah, you might know it as the Ngau Si Dui or "piles of cow dung". The tarts are actually a fluffy sponge cake topped with a swirl of meringue and custard. It is made of rice flour and coconut milk and flavoured with the fragrance of pandan or gula Melaka (palm sugar). Its delicious aroma and chewy texture will make you eat more than 'just a few'.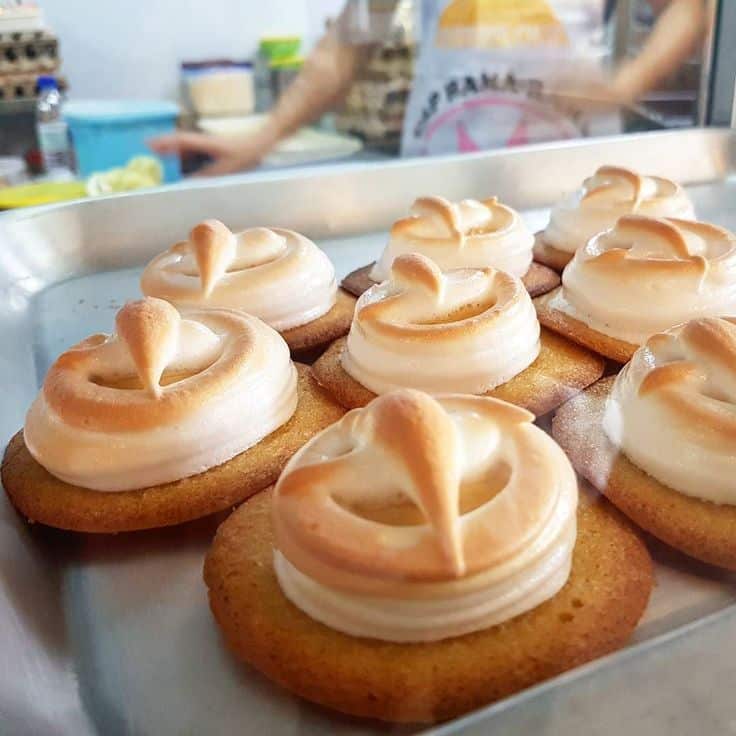 The UFO tart is a famous dessert created accidentally back in 1955 by a Hainanese cake baker named Fu Ah On. Apparently, the baker accidentally overbaked some of his tarts, but to his surprise, it tasted better than the unburnt ones and started selling them in his shop. Until today, the UFO tarts still captures the locals' heart and is one of the delicacies unique to Sandakan.
Images by Top Peak Travel