Batu Luang beach is nestled in the quiet town of Kuala Penyu. Here, you will find a unique bell-shaped rock standing 12 metres tall and perched in the middle of the sea.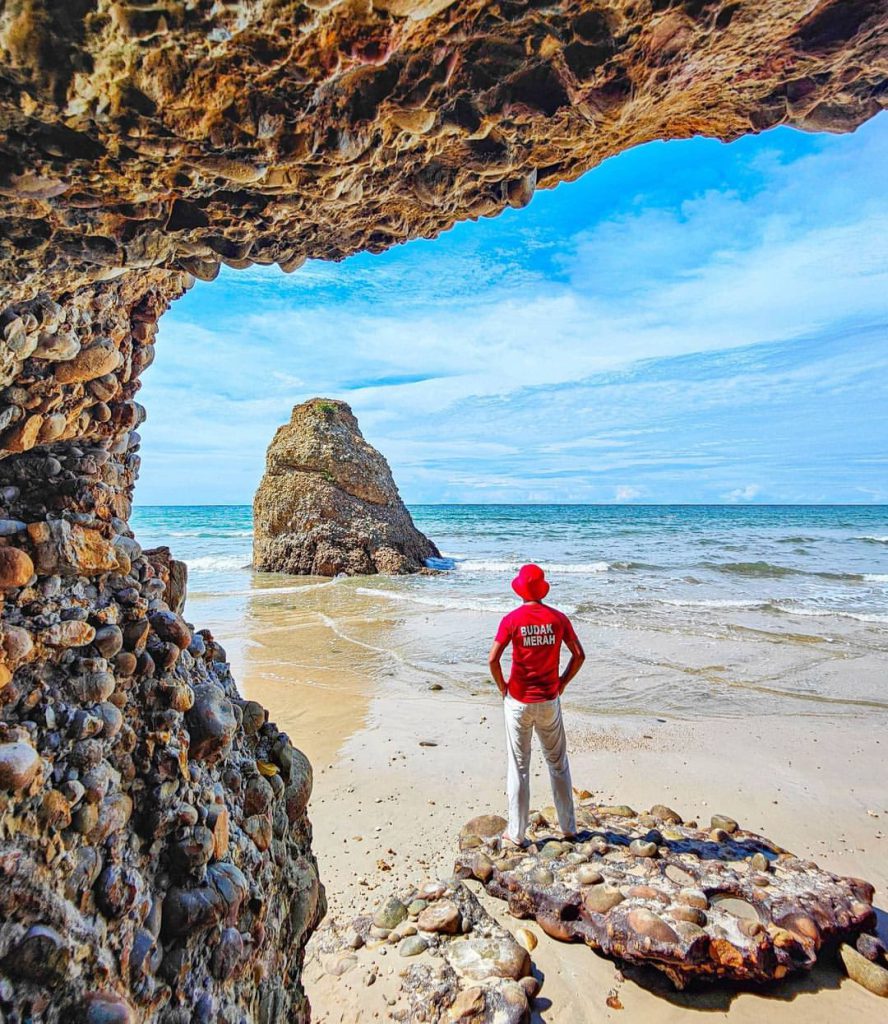 This place is a hotspot for avid photographers. If you're lucky, you might get to see mossy green rocks during low tide making it an ideal spot for photography.
According to legends, Batu Luang was a fragment of a collapsed cave that trapped a newly-wed wife while her husband escaped. Locals claim that you can hear the wailing of the woman coming from inside the rock at night.
Photo by kee_budakmerah's Instagram and kudengking blogspot