Native to Borneo, this is a must-try whenever you visit Sabah.
Tarap or Terap fruit (Species: Artocarpus odoratissimus) is a favourite amongst Sabahan. One bite of this sweet and soft fruit will leave you wanting more! It tastes the best when it's freshly opened if not, it will oxidize within a few hours making it less delicious.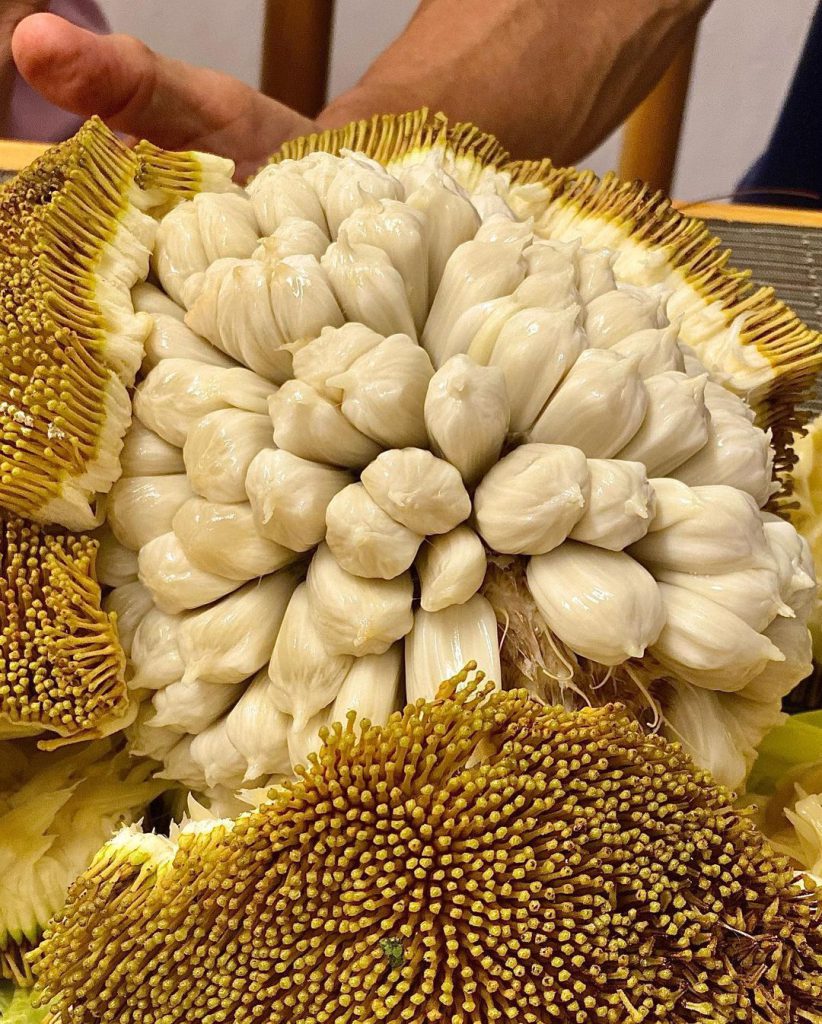 The skin of this fruit gives out a strong aroma which will probably remind you of Durian but the taste resembles Jackfruits. The fruit is approximately the size of a rugby and its skin is covered with soft and blunt spines.
Usually, the fruiting season of Tarap fruits falls in November and December. It can be found in most fruit markets in Sabah and only cost a few Ringgit.
Photo by apifoodie's Instagram