Did you know this bronze plaque known as "Kilometre Zero", located at the front of Sabah Tourism building, is a starting point to measure the distance between Kota Kinabalu City and other places?
Markers like these are usually installed in post offices because postmen need to know the exact distances to towns or villages which they deliver the letters to. Although Sabah Tourism's building isn't a post office, the building once served as one in the 1930s through the 1980s.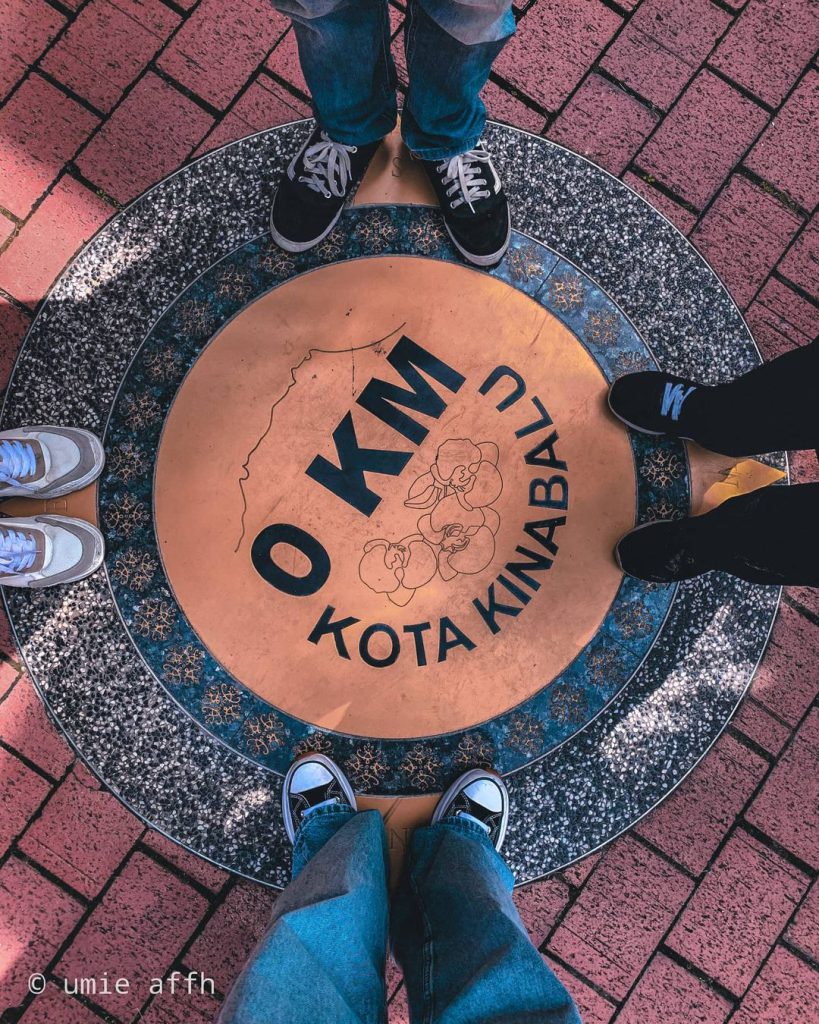 If you take a closer look at the plaque, you can see an illustration of Mount Kinabalu and the city's official flower, the Borneo Orchid. Around it is an ancient motif of the Murut people, called Nantapuan, meaning a meeting place, and four cardinal points. Sometimes wedding couples take photos on this spot to mark the start of their new life journey.