Journey to the center of Sabah!
The Centre of Sabah is located on top of RISM Hill (Bukit RISM) at 582.4m above sea-level, about 280km from the state capital in the thick jungles of the Pinangah Forest Reserve in Telupid. The hike to the top of the hill is 3.6km which takes about six to eight hours by foot to make a round trip.
Royal Institution of Surveyors Malaysia (RISM) had been collecting reading from 18,600 points along the Sabah coastline to calculate the Center. The idea for the project floated in 2006 but the journey to the centre of Sabah was only done three years later.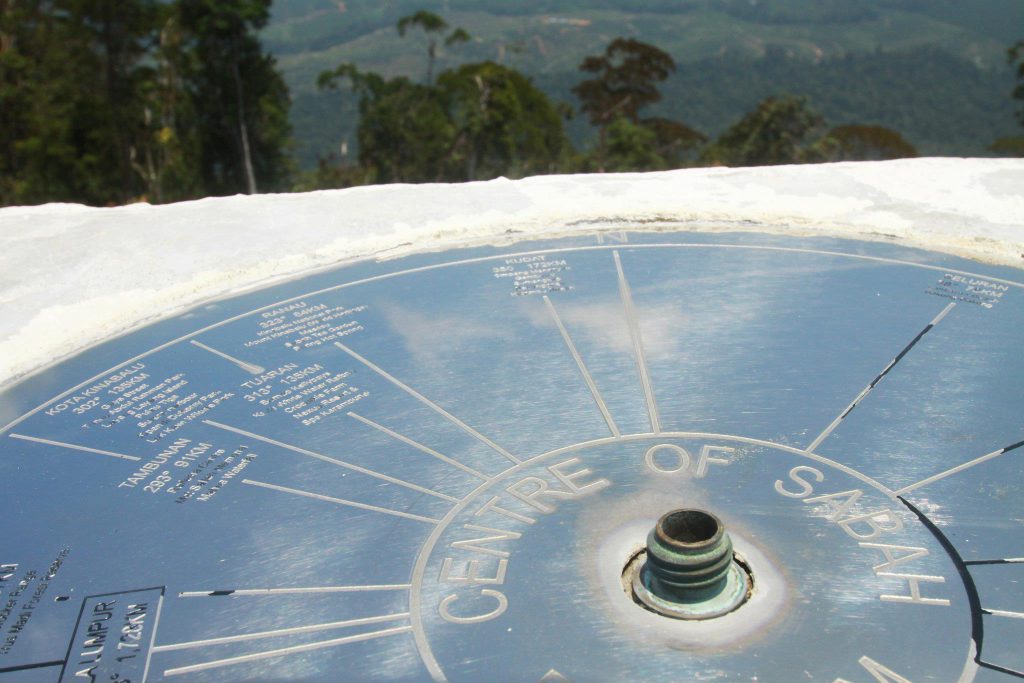 On each side of the monument displays the 4 organization that had made the project a success. At the top, there is a toposcope that shows the direction and distance to the popular attractions in other parts of Sabah.