Did you know that the famous pillars of Sabah was the historic location where the British Empire ended? "This is where Britain decided to stop adding any more colonies to its once mighty Empire. "Which makes this spot the most important piece of real estate in colonial history which you will not come across anywhere else in the Commonwealth.
"It happened on 15.2.1947 upstairs on the first floor of the wooden building which at that time was one of only three structures that survived the war-time bombing, the others being the current Sabah Tourism office and Atkinson's clock tower. All were built between 1900 and 1920.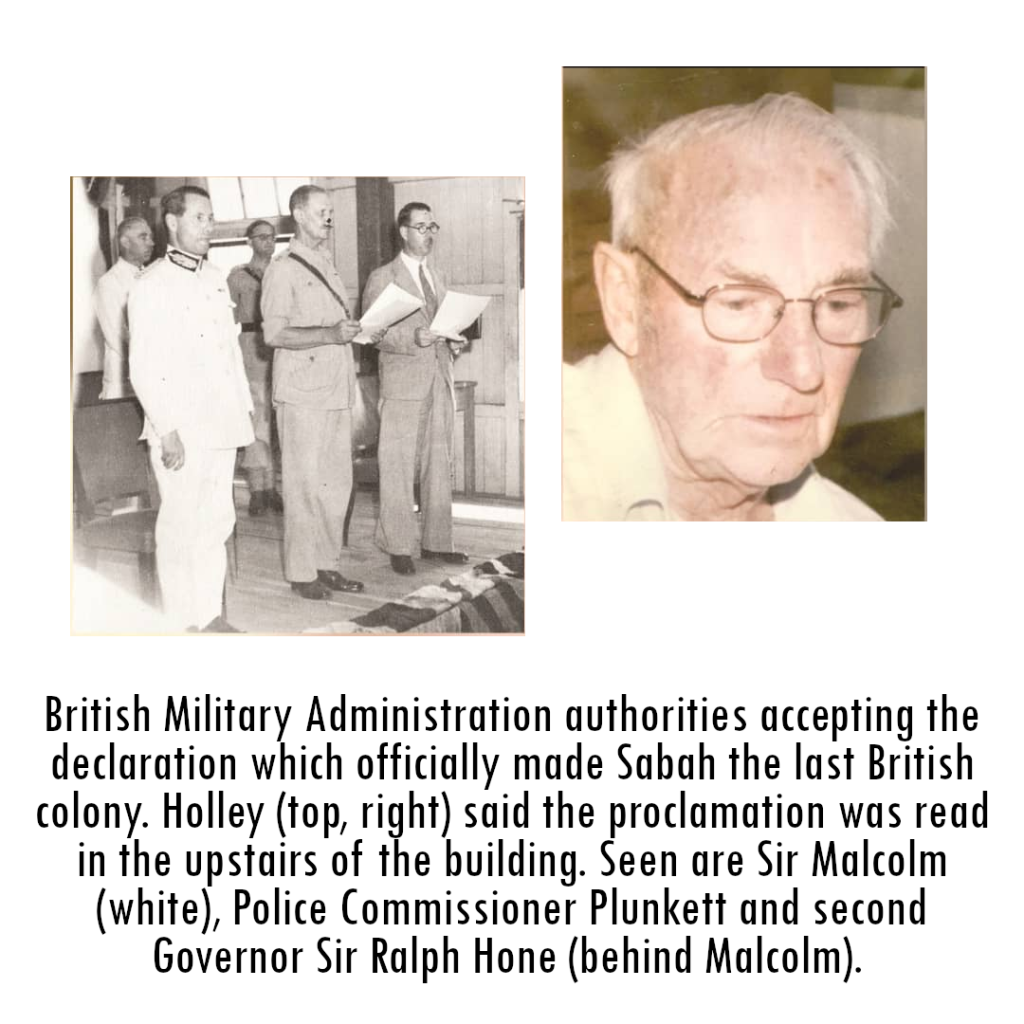 Commissioner-General Sir Malcolm MacDonald witnessed the official handover of jurisdiction from the British North Borneo Chartered Company to the Crown due to the former's inability to administer British North Borneo (now Sabah) after the war," said Daily Express Chief Editor James Sarda. Holley's book titled "White Headhunter In Borneo" was authored at the urging of James, who interviewed him in Sabah in the year 2000.
"In a matter of six months after acquiring British North Borneo, the British Government gave in to the crippling passive resistance movement of Mahatma Gandhi and decided to grant independence first to India on 15 Aug 1947,"
"Sabah was our last colony. After Sabah, (Whitehall) decided to stop and start preparing the ground for independence."
Stephen Holley was Sabah's first State Secretary. His signature is among those in the Malaysia Agreement 1963, alongside Tunku Abdul Rahman, Lee Kuan Yew, Stephens, and Tun Mustapha.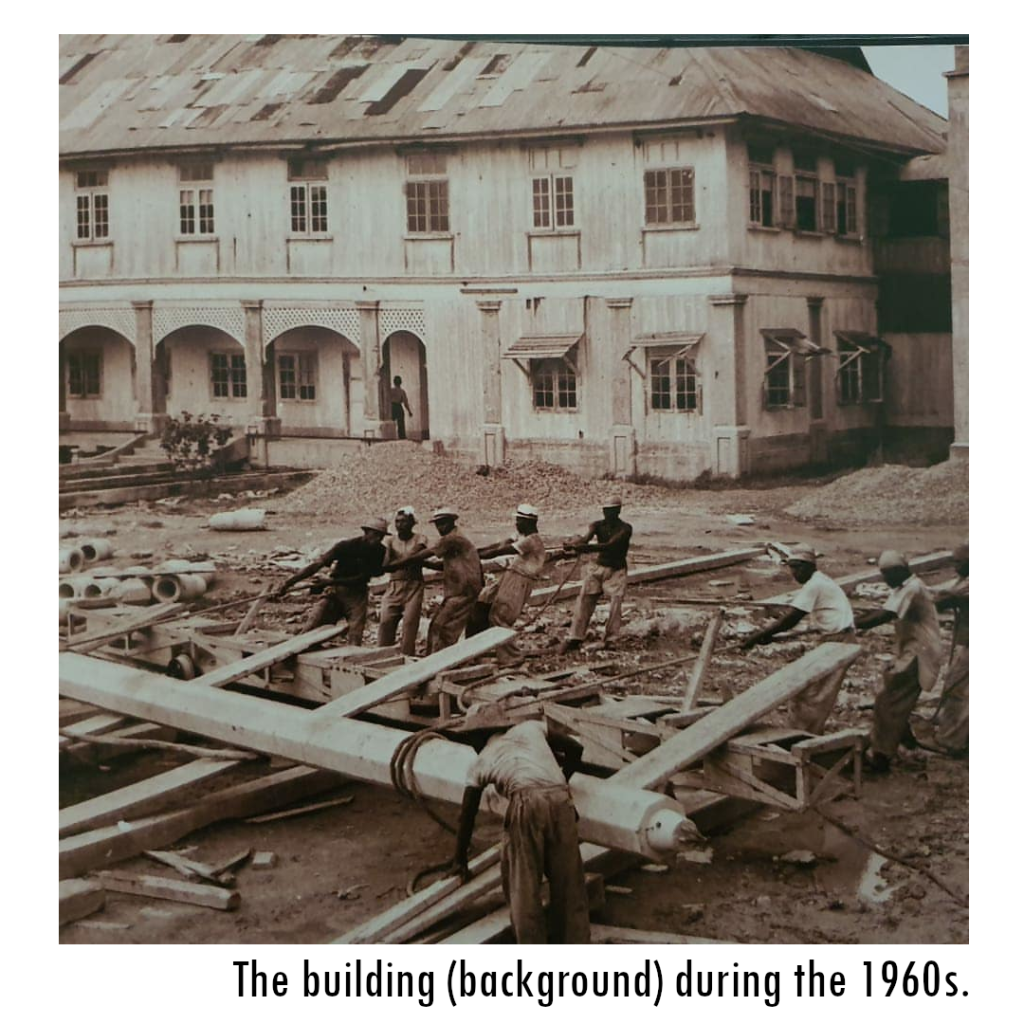 The building which was burnt down in the 90s, transformed into the famous street art gallery @pillarsofsabah in September 2018. The project was created by designer Melissa Lo, artist @redhongyi, and filmmaker Jared Abdul Rahman. It became an instant tourist hotspot and one of the most unique attractions in Kota Kinabalu for years.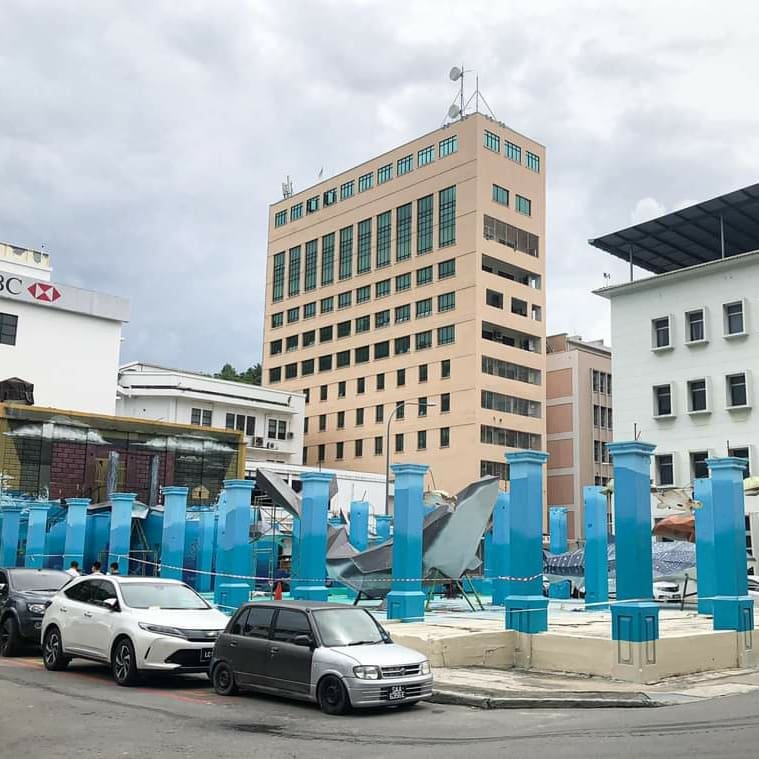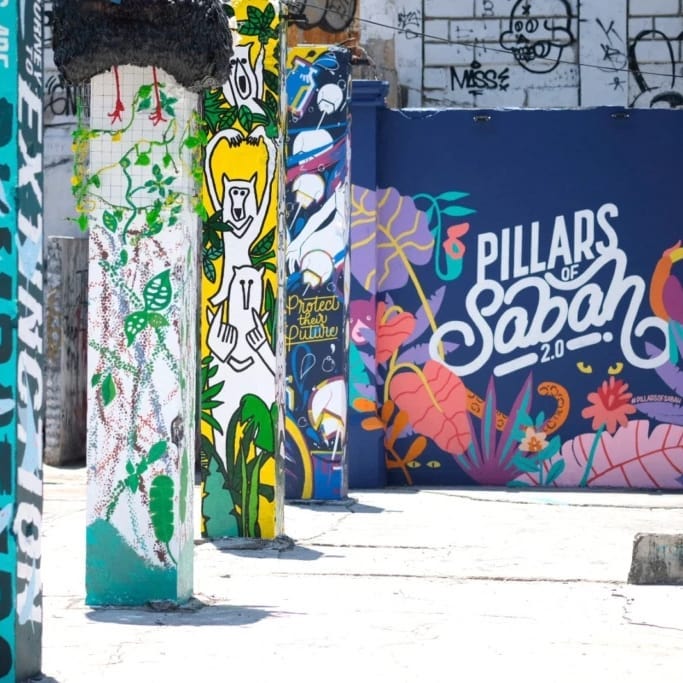 written by Anthea Peter, Daily Express Sabah