Here is yet another unique traditional snack in Sabah, Kuih Jala (commonly called Biskut Sarang Semut). "Kuih" means cake and "Jala" means net in Malay, so it literally translates to "Net Cake". It is named after its net like pattern.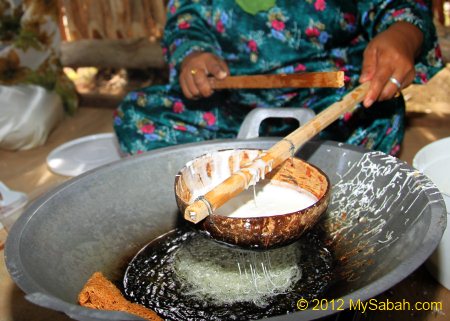 What's interesting about this snack is how it's made. The locals usually mix rice powder with sugar and water until it forms a dense texture. The mixture is then poured inside a coconut shell that has many holes underneath it which will then drip onto hot oil like thread. They will then move the coconut shell in circular motions until the mixture forms a plate-like layer on the oil.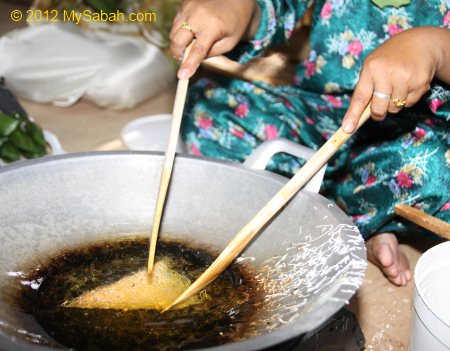 Once the kuih starts to turn yellowish, sticks will be used to fold the kuih into a triangle shape.