Bored of the traditional mountain climbing? Here's a challenge if you're up for it.
Try experiencing the world's highest and Asia's first Via Ferrata ('iron road' in Italian) located at Mount Kinabalu, Sabah. Just 3,200m to 3,800m above sea level, the mountain pathway comprising a series of rungs, rails, and cables.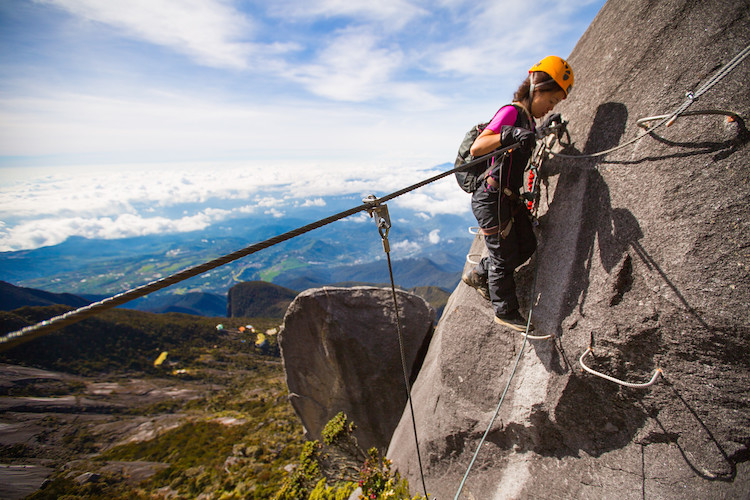 The Mount Kinabalu Via Ferrata allows us all to enjoy the breathtaking and dramatic views from Mount Kinabalu, and the thrills of mountaineering, safely. There are two routes with differing levels of difficulty; the beginner level route – Walk the Torq, and the intermediate level route – Low's Peak Circuit.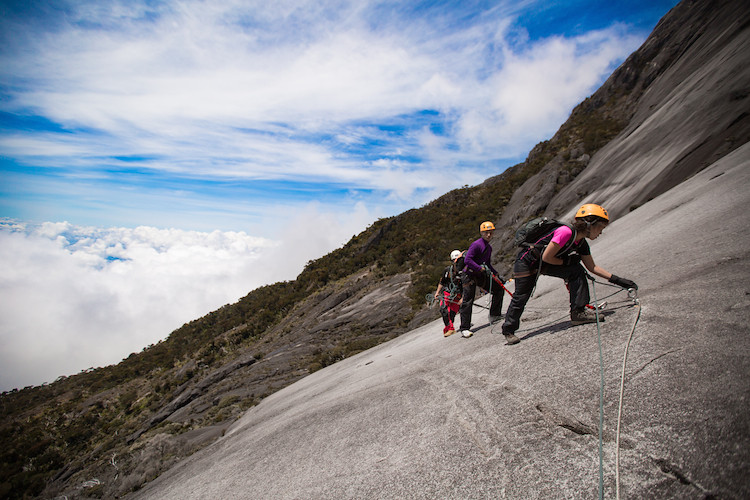 Who can climb Via Ferrata and what are the requirements?
Via Ferrata is an activity for everyone.
The minimum requirements needed for first-timers;
Average fitness level (Able to hike up to 3,200m in 6 hrs)
Ages 10 and above for Walk the Torq, ages 17 and above for Low's Peak Circuit
A minimum height of 1.3 metres
Free of restricting physical disabilities, be fit, healthy, and without fear of heights to fully participate and safely enjoy the activity
No prior mountaineering experience required
A maximum of 6 climbers per group is allowed to do Via Ferrata at a time
Images by Sunrise Odyssey