When summiting Mount Kinabalu, climbers will have a choice between two trails to choose from; Kota Belud Trail (Alternative route) or Ranau Trail (Standard route). The starting point of the Ranau Trail is behind the Pendant Hut, whereas Kota Belud Trail starts next to Gunting Lagadan Hut and Panar Laban Hut. Both trails will coincide at Sayat-Sayat Checkpoint and continue ascent to the Low's Peak summit at 4095.2 m.
Special permission is required from Sabah Parks management for those who wish to take the Kota Belud trail. Both trails offer climbers different experiences and views. Here's a comparison between the two summit trails: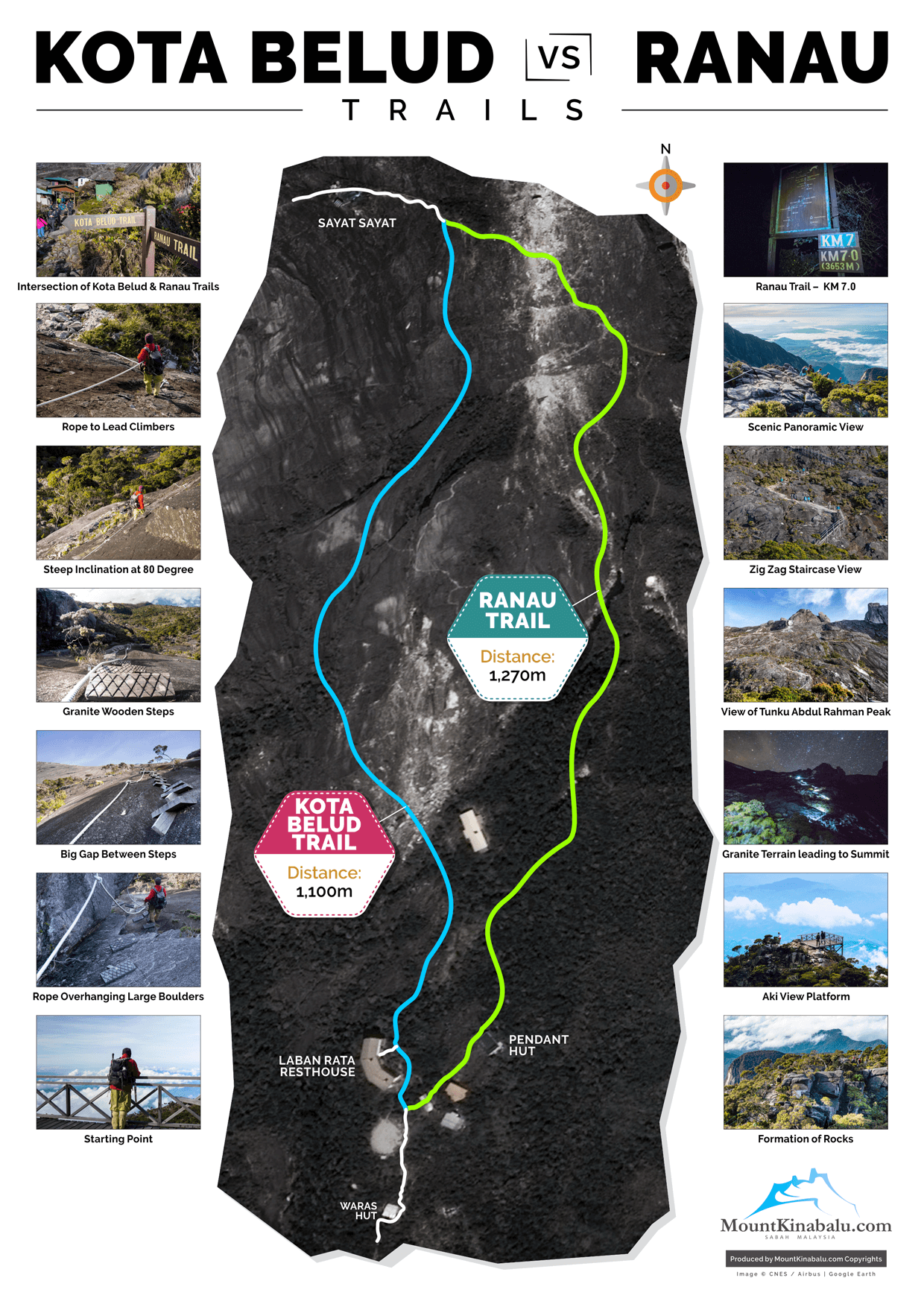 Aspects
Kota Belud Trail
Ranau Trail
Length of Trail
(Laban Rata to Sayat-Sayat
1,100 meters
(1.5 – 2 hours)
1,270 meters
(1 – 2 hours)
Climbers limit
30 climbers a day
No limit stated
Permission
Special permission is required
No permission is required
Climber Fitness Requirement
Above average fitness level (Requires upper & lower body strength and not afraid of heights)
Average fitness level
Difficulty
Moderately hard
Moderately easy
Age
18 years and above
No age limit
Trail Condition
Kota Belud Trail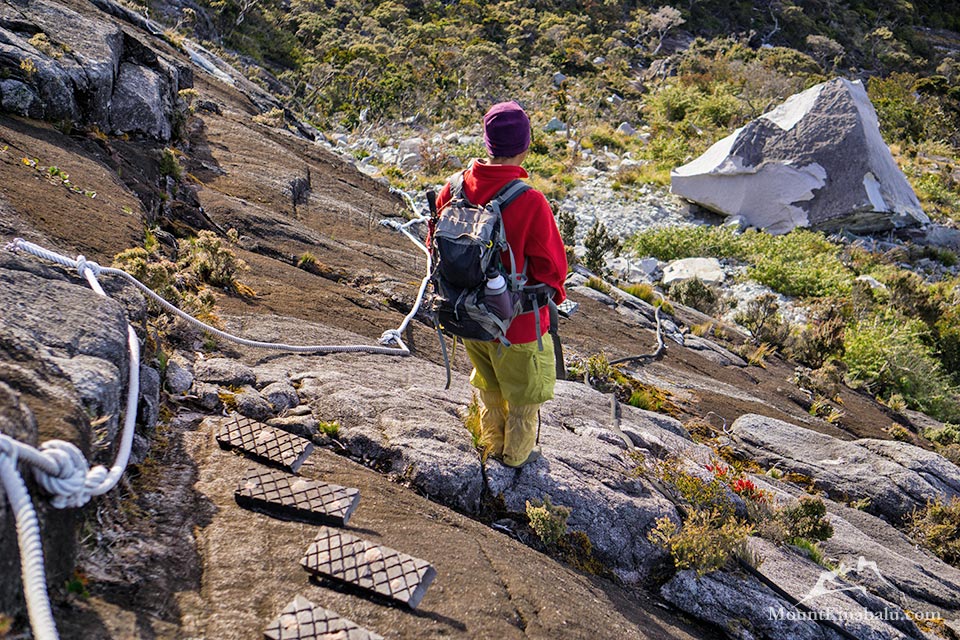 In this trail, climbers will be walking on phaneritic-textured granite 95% of the time. Some parts of the Kota Belud trail are inclined at 60° so be extra cautious as it's absolutely steep.
During bad weather conditions, the trails will be slippery making it impossible for climbers to use the Kota Belud trail as some parts of the trail will be covered with mosses and running water.
Mountain guides are able to call off if climbers are unfit, technically unskilled, or afraid of heights.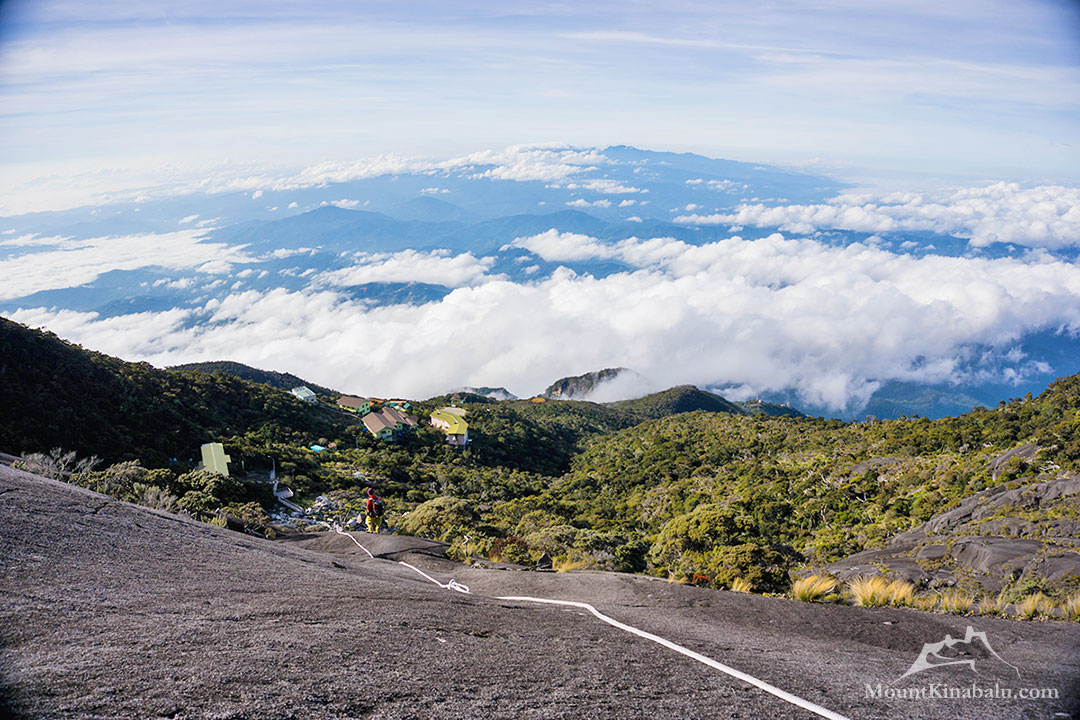 From the start of the trail to the end, climbers are rewarded with a panoramic view of Mt. Trus Madi (Malaysia's 2nd highest mountain).
Ranau Trail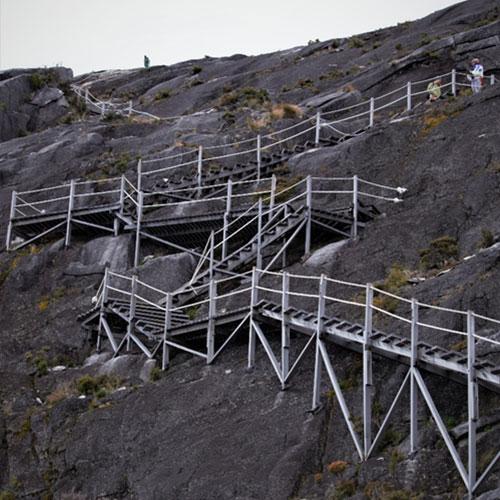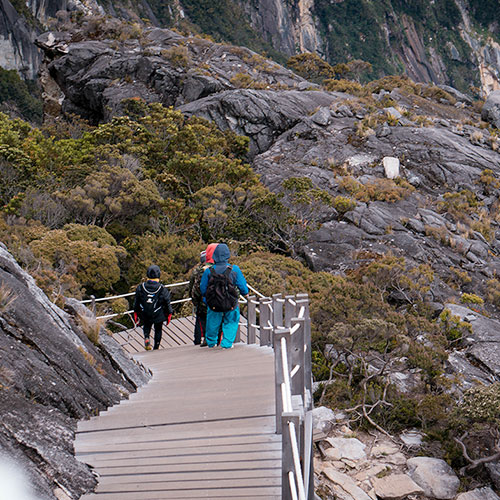 The Ranau Trail is more tourist-friendly and safer because there are a lot of staircases and climbing aid. At the start of the trail, climbers will encounter flights of wooden staircases built into the rock face of the mountain. However, climbers may find it slightly challenging as the air thins but it should be manageable with a basic fitness level.
As climbers descend towards Panalaban Basecamp from Sayat-Sayat checkpoint, the view of Malaysia's second highest mountain will be visible over the horizon on a clear day.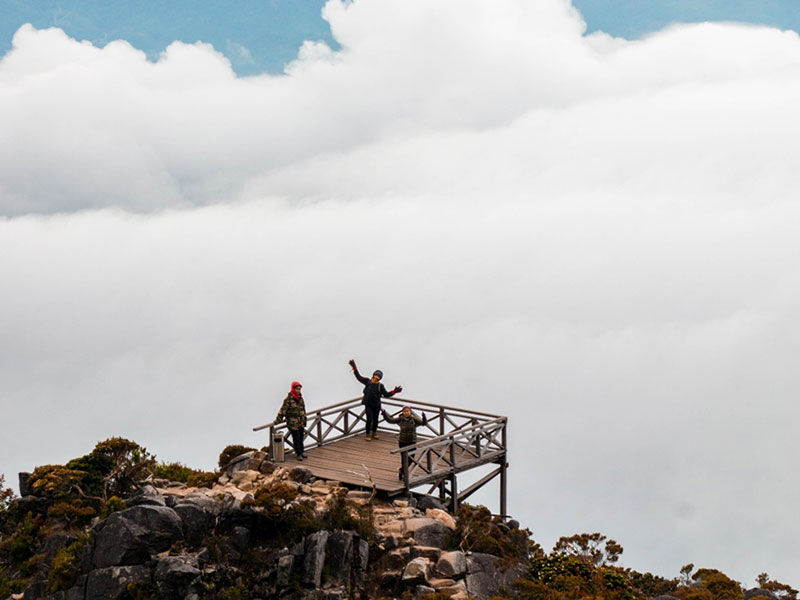 During the descend, climbers will pass by the starting point of Mountain Torq -Walk The Torq Via Ferrata activity. A short distance after this starting point, climbers will reach the Aki Point Viewing Platform. It is a unique platform that was built over the edge of the rockface of Mount Kinabalu. Climbers will be able to enjoy a 360-degree panoramic view as well as a bird's eye view of Ranau Town on a clear day.
Images by Mount Kinabalu