Attention, diving enthusiasts! Did you know that there are 2 underwater post boxes where you can mail postcards to your loved ones? Yeap! Sabah has two underwater post boxes, one at Layang-Layang Island and another at Mataking Island.
Mataking Island, Sabah
Mataking 1 shipwreck is the first underwater postbox in Malaysia. The post box is mounted at the front of a cargo shipwreck wheel for divers to drop off their postcards. In 2006, Reef Dive Resort sunk an old wooden 40-foot-long cargo ship named Mataking 1 near the island as part of its reef conservation programme. After laying under 20 Metres for many years, this shipwreck became a home for marine lives and an interesting diving spot for scuba divers.
If you're interested in sending an underwater postcard there, you can buy the postcards and waterproof envelopes from the gift shop on Mataking Island. The mail diver comes twice a week to pick up any mail.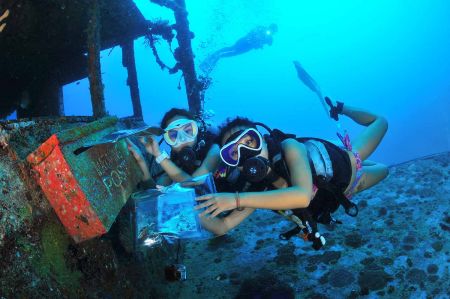 Layang-Layang Island, Sabah
In 2015, Pos Malaysia Berhad installed an underwater post box at a depth of 40 metres below sea level and was recorded in the Malaysia Book of Records as the deepest underwater post box of Malaysia! This would allow divers to share their experience with their family and friends via a waterproof postcard stamped with a special postmark and logo 'Malaysia Book of Records'.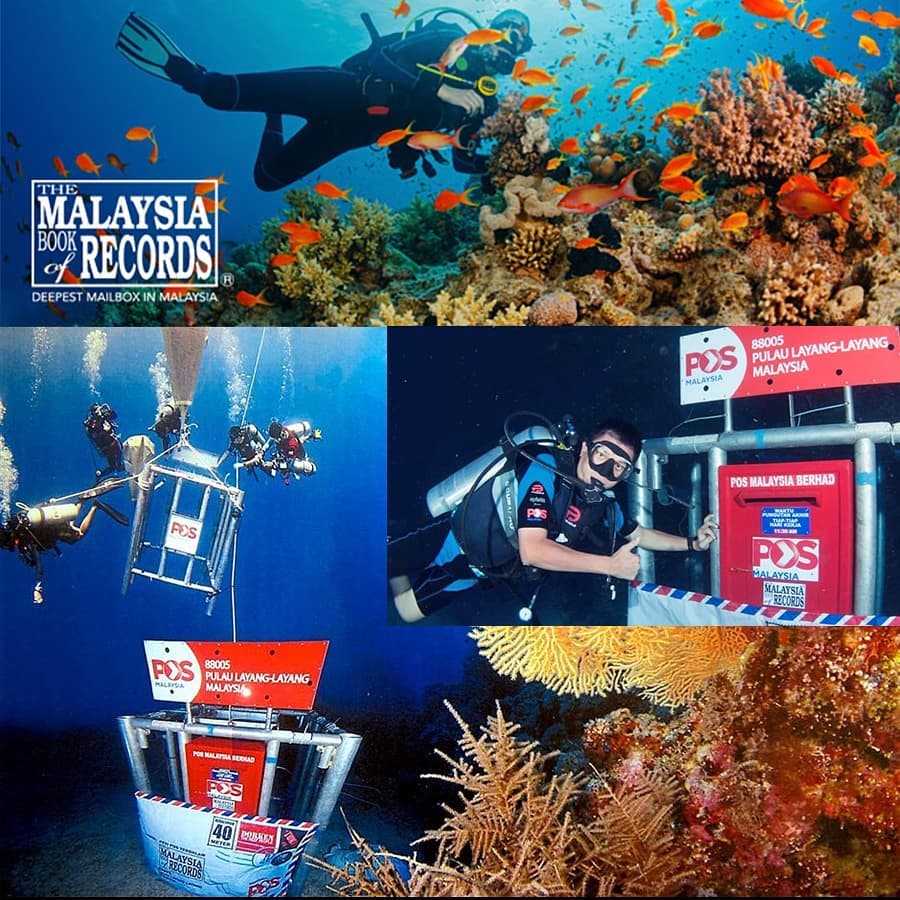 Photo by Mataking.com and layang layang island resort