"Can I see your passport and boarding pass, please?" If you miss hearing this at the airport, then Airport Lounge Bistro is the perfect place for you to be at.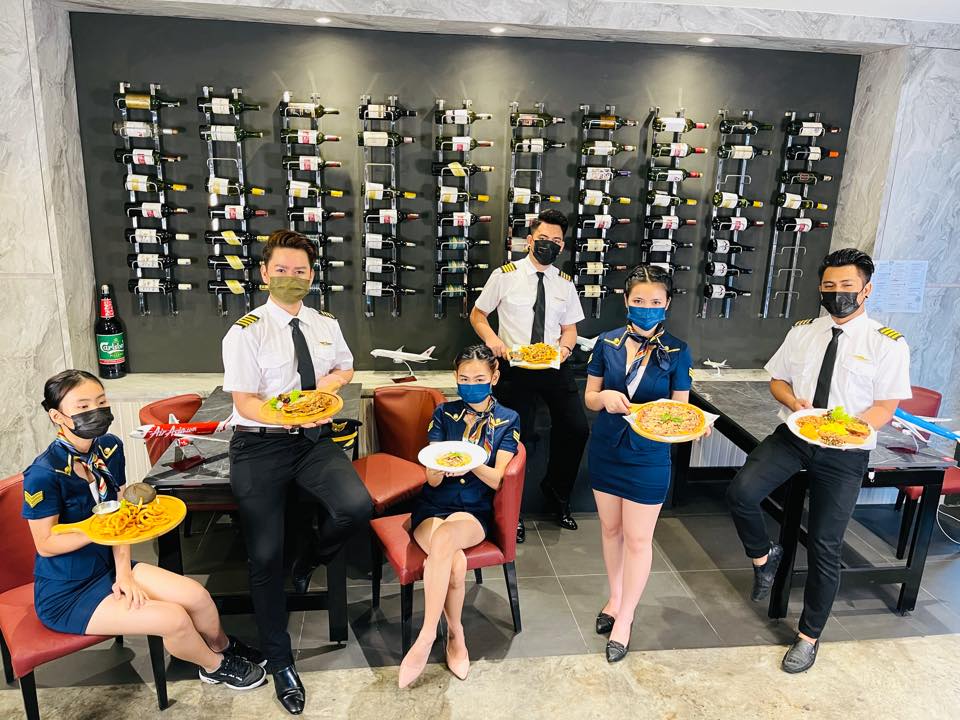 Yes that's right, an Airport Lounge Themed Bistro has opened up at Plaza 333! This is a place for you to spend some time with your friends and family, or just relax. The staffs here are even dressed the part in their air stewardess or pilot uniforms.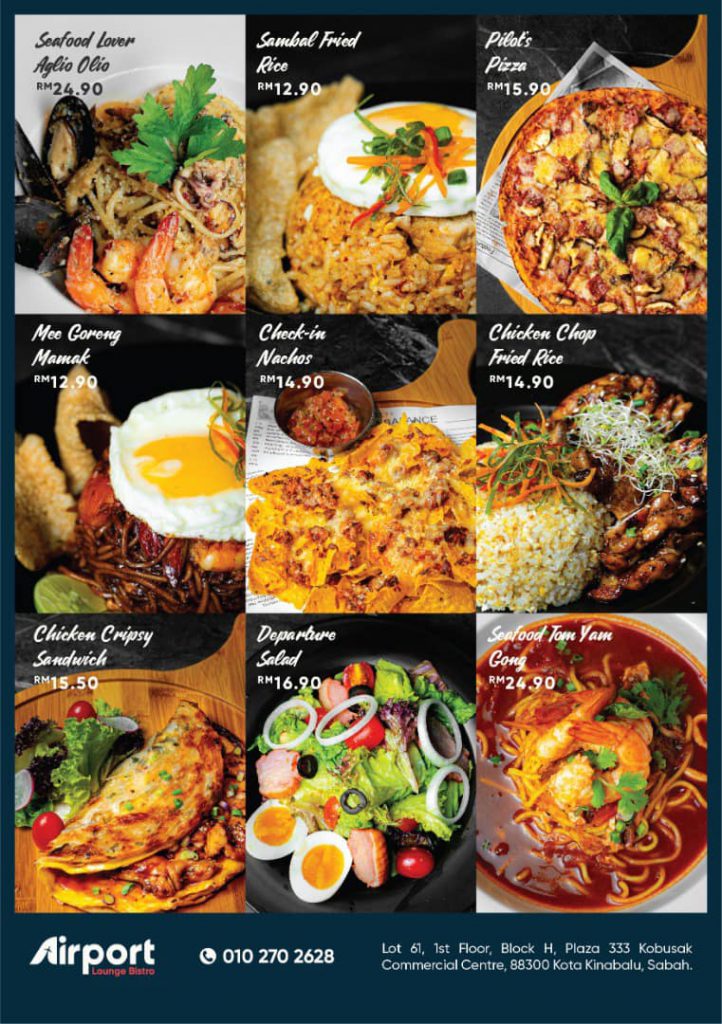 There is a wide variety of dishes for you to choose from at an affordable price. P.S, don't forget to apply for a passport where you will be able to enjoy offers every month!
Opening Hours: 10.30am – 9.30pm
Phone Number: 010-270 2628
Location: Lot 61, 1st Floor, Block H, Plaza 333 Kobusak Commercial Centre, 88300 Kota Kinabalu, Sabah.
Images by Airport Lounge Bistro, Food Porn Sabah